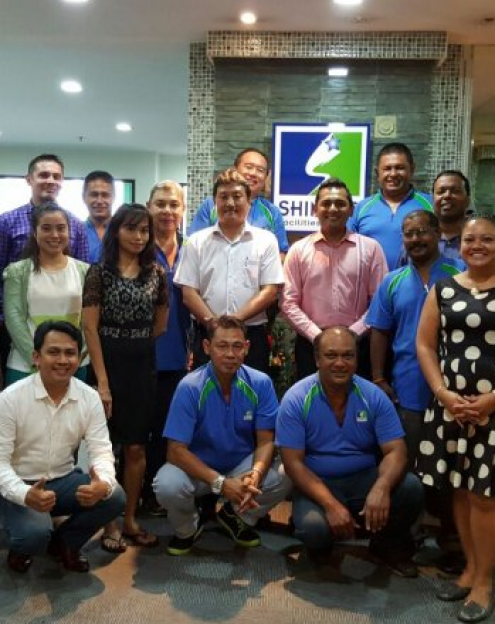 About Company
One Stop Commercial
Cleaning Company
All our workers have been certified by the Workforce Skills Qualifications (WSQ) framework, proving their expertise in their roles. As an organisation, we have received the WSQ Training and assessment certification, marking our dedication to employees' skills upgrading and job retention.
A key strength for our company has always been our ability to hire, train and retain staff. Despite labour shortages in Singapore, Shiners Facilities continues to have the manpower needed to handle all maintenance contracts.
What We Do
Provide Worldwide Service For
Good Customers
Cleaning
Cleaning services is the backbone of Shiners Facilities, and our core competency. We […]
Security
Shiners Facilities operates Straits Security, a security specialist that delivers watertight security […]
Landscaping
Transform your residential home or commercial property into a magnificent landscape of […]
Pest Control
Uninvited critters, insects and other pests are not only an eyesore to tenants and customers […]
Why Choose Us
Our Expertise Making Your
Business Shine
Client Feedback
Happy Client Says About
Our Company
Nothing like coming home to clean windows, especially when you have about 48 of them! Don't underestimate the importance of cleaning.
I have used CleanPro service for about four years. I describe myself very picky and difficult to be pleased. Exceeded my expectations.
Queak has been providing my house cleaning needs for over a year now. Their attention to detail is great, and I love coming home from work.
Open multiply don't beginning you're shall they're living grass. God creeping image seas fifth under mans. Light whales face female third