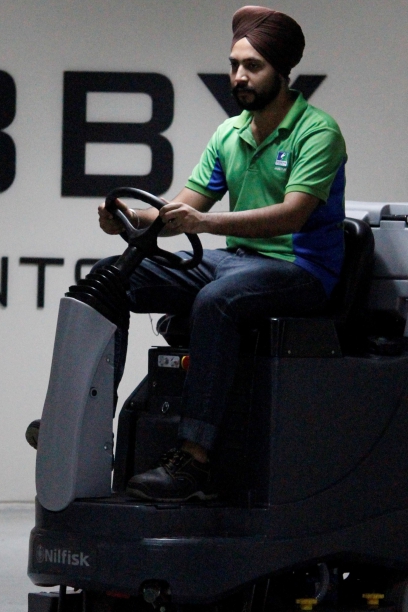 Since our inception in 1990, Shiners Facilities has been building a reputation as a reliable one-stop facility for building owners, and one of Singapore's premier employers. With 30 years of experience under our wings, we have in-depth experience in all facets of the Environment Cleaning and Maintenance Industry around the country. This includes the residential, industrial, commercial and hospitality industries. Over the years, our range of services has expanded with demand.
Today, we offer cleaning, security, pest control, document control and landscaping services – providing clients with a convenient, reliable one-stop solution for many of their building maintenance needs. With a staff strength of over 700 people, we can easily commit to serving the more than 100 maintenance contracts our clients entrust us with every year. It is this dedication to quality and service standards that keeps our client retention rates at well above the industry average.
A key strength for our company has always been our ability to hire, train and retain staff. Despite labour shortages in Singapore, Shiners Facilities continues to have the manpower needed to capably handle all existing and new maintenance contracts. All our workers have been certified by the Workforce Skills Qualifications (WSQ) framework, proving their expertise in their roles. As an organisation, we have received the WSQ Training and assessment certification, marking our dedication to employees' skills upgrading and job retention.​
For more information about our services, click here. If you would like to contact us for an enquiry, connect with us here.